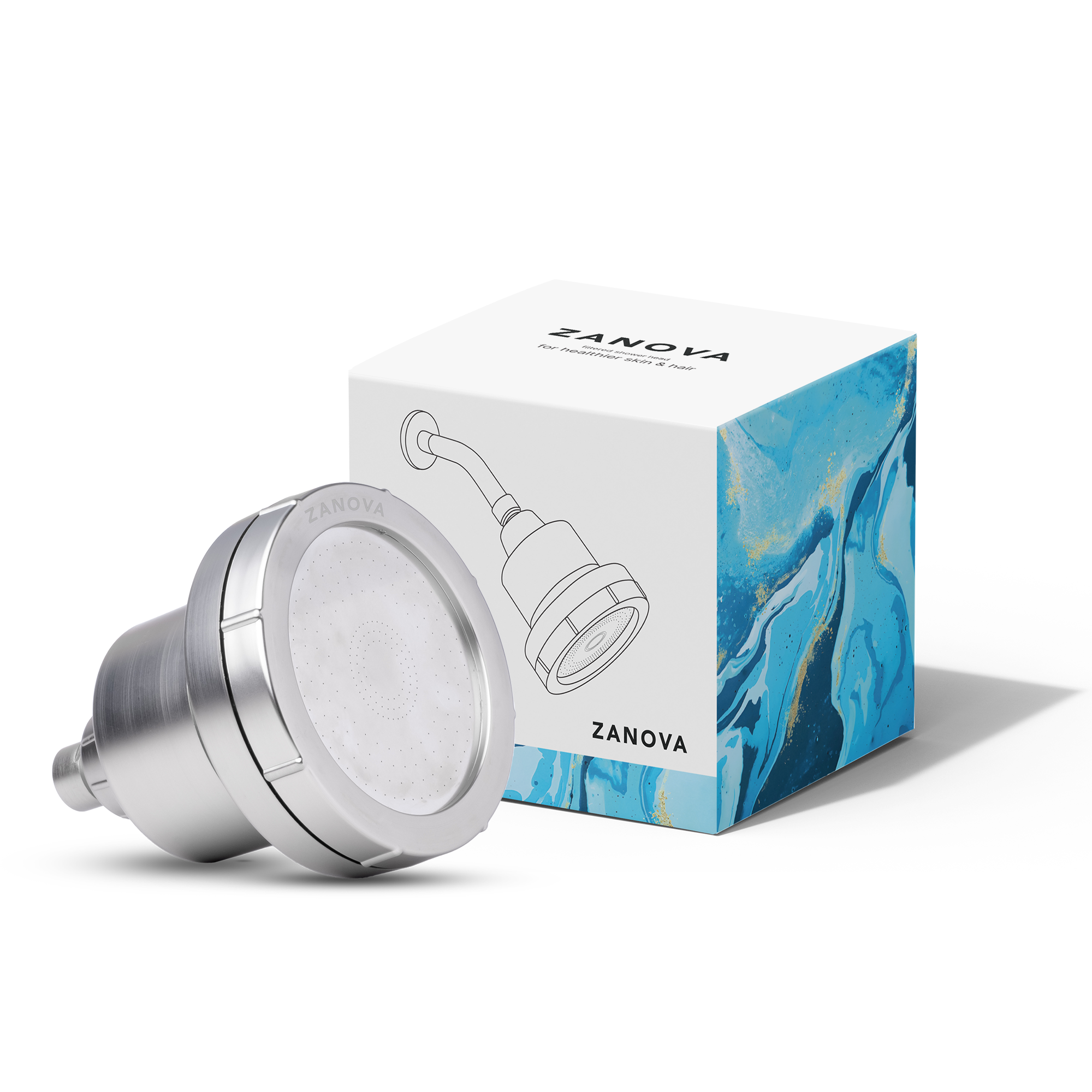 Zanova Treatment Shower Head for Soothing Scalp & Skin Picking Damage | Alleviates Dryness & Itchiness | KDF 55, Coconut Activated Carbon, Maifan Stone
$99.99 USD
Regular Price: $199.99
Order Now
Shipping by: December 2023
Enjoy a 50% early bird discount: originally $199, now only $99 if you buy in November.
Dry hair? Itchy skin? Tried expensive creams with no results? The root cause might be your home water. Enhance your shower experience with the Zanova Skin & Hair Filtered Shower Head! Regular home water often contains chlorine and other contaminants, harming skin and hair and leading to itchiness, dryness, and more serious skin damage. Skincare and haircare products may be less effective with chlorinated water. Zanova's shower head removes chlorine and impurities, ensuring your beauty regimen fully benefits your skin and hair.
KDF 55 (a mix of copper and zinc): This takes away the bad stuff like chlorine and metals from the water.
Coconut Activated Carbon: This is like a sponge that soaks up other icky things in the water.
Maifan Stone: This adds good minerals to the water and takes away more bad stuff.
KEY BENEFITS:

Potential mineral infusion for improved skin and hair.

Impurity removal, enhancing skin and hair clarity.
pH elevation for potentially skin and hair.
Mineral absorption for revitalized skin and hair.
Chlorine elimination for a healthier skin and hair environment.
Copper-zinc alloy power for enhanced skin and hair.
Impurity absorption, promoting vibrant skin and hair.
Effective removal of larger particles for cleaner skin and hair.

Universal fit: fits all US showers

CA & NY compliant (1.8gpm)
What's Included in the Box:

1 Zanova Filtered Shower Head




1 Zanova Replacement Filter (pre-installed in the shower head)

1 Zanova ''how-to'' guide
Sale: $99.99
Regular Price: $199.99