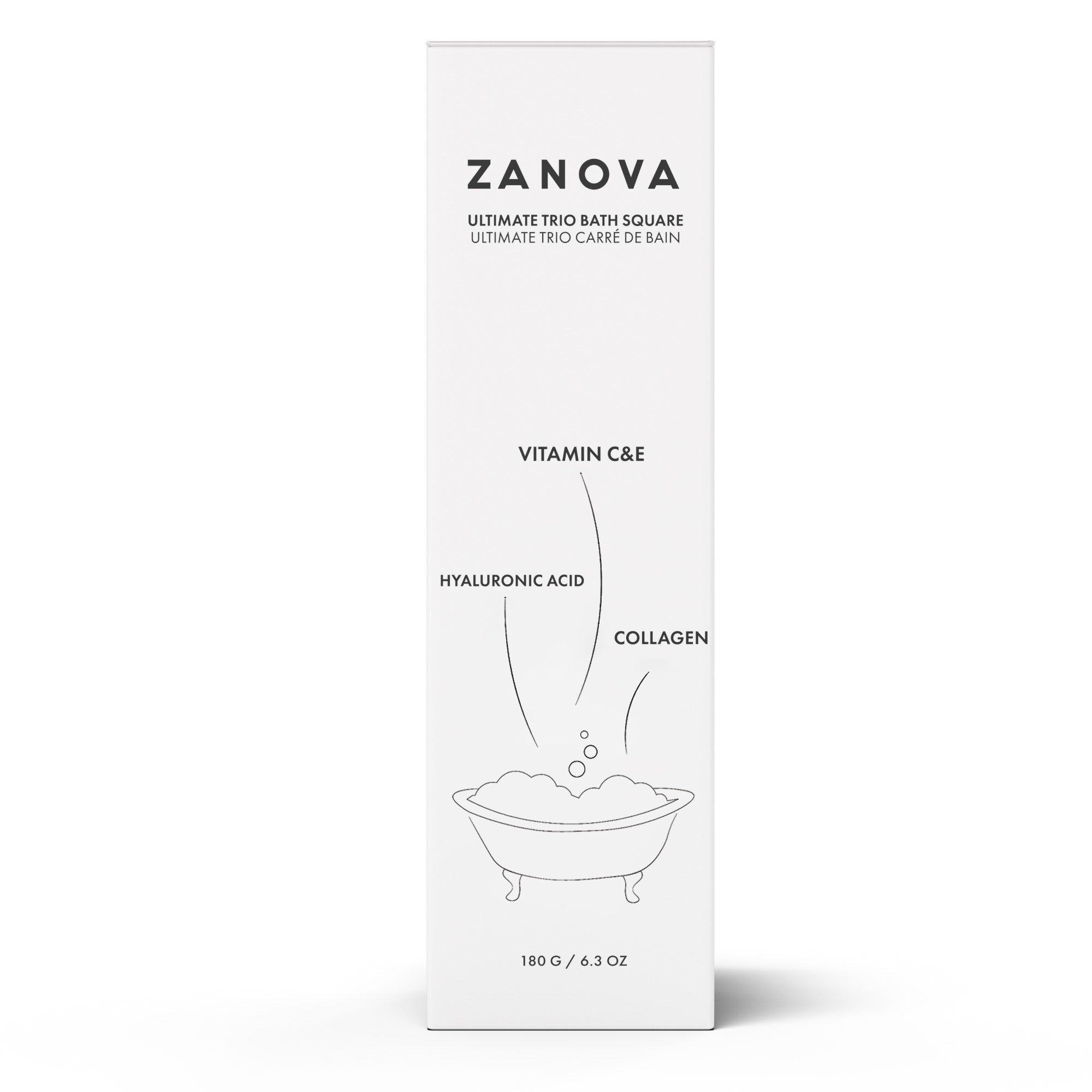 Zanova Collagen Hydrating Bath Square | Hyaluronic Acid | Vitamin C and E | No Petroleum | No SLS | For Excessive Dryness and Clogged Pores | 6 Pieces
Preorder
Shipping by: October 2023
Shipping (USA & Canada): October '23

Rated ⭐⭐⭐⭐⭐ by influencers and customers

These Bath Squares are my travel must-haves! With different water types during business trips, my skin used to dry out and suffer from clogged pores. But these bath squares worked wonders—no more dryness or clogged pores. Always in my luggage! - Ethan G.

Introducing Zanova Collagen Hydrating Bath Square: Your Travel Essential for hydrated skin, free from dryness and clogged pores! Infused with the Ultimate Trio - vitamin E, vitamin C, hyaluronic acid, and collagen - this bath square is specially crafted to combat the dryness and clogged pores caused by different water types during your travels. Treat your skin to the ultimate self-care experience with Zanova, ensuring your skin stays radiant and refreshed, wherever your journey takes you!

How to use?

Fill tub with warm water, add a square, watch it fizz, wait for the bath square to fully dissolve, gently mix the water, dive in and enjoy!

Why Zanova Collagen Bath Square?

Collagen & Hyaluronic Acid & Vitamin E/C enriched

No SLS

No artificial fragrances

No petroleum

No Titanium dioxide

Paraben, sulfate, and dye free

KEY BENEFITS:

Helps to heal dry and scaly skin.
Provides intense body hydration.
Aids in skin recovery.
Supports skin health
No sticky-greasy feeling after use.
Helps prevent cracked skin during traveling.
Unscented and petroleum-free.
No SLS. No artificial ingredients.
Key ingredients:  Hyaluronic acid, vitamin e, vitamin c and collagen.