Stop Lip Picking & Long Term Damage to Your Lips
Elevate your lip care routine with the finest ingredients - Petroleum-free & Plastic-free.
"Zanova Lip Balm is a must-have for those who want to soothe their chapped lips and break the habit of lip picking. Its petroleum-free formula and plastic-free packaging ensure that you won't have to worry about absorbing harmful substances." - Sarah K. USA
Shop ZANOVA Lip Care
Raising the Bar on Lip Care
Stop lip picking habit. Feel confident with hydrated lips.
✅ 10 Healthy Lip Care Ingredients
Infused with collagen, vitamin E, and essential oils. Collagen restores fullness and reduces fine lines, while vitamin E protects from environmental damage and promotes healthy cell regeneration.
✅ No Frequent Reapplication Needed!
Intense moisture that soothes, rejuvenates, and protects your lips from dryness and cracking
✅ No Harsh Chemicals
Free of petroleum, alcohol, sodium lauryl sulfate, parabens, and other chemicals found in generic brands.
✅ Achieve Hydrated Lips Without the Glossy Finish
No exaggerated gloss. Unscented. Keep your lips hydrated without added extra shine or fragrance.
The perfect companion to the Zanova Lip Balm
Infused with the ultimate trio in skin-care - Hyaluronic Acid, Collagen, Vitamin E, experience deep lip hydration with Zanova Collagen Treatment Lip Mask.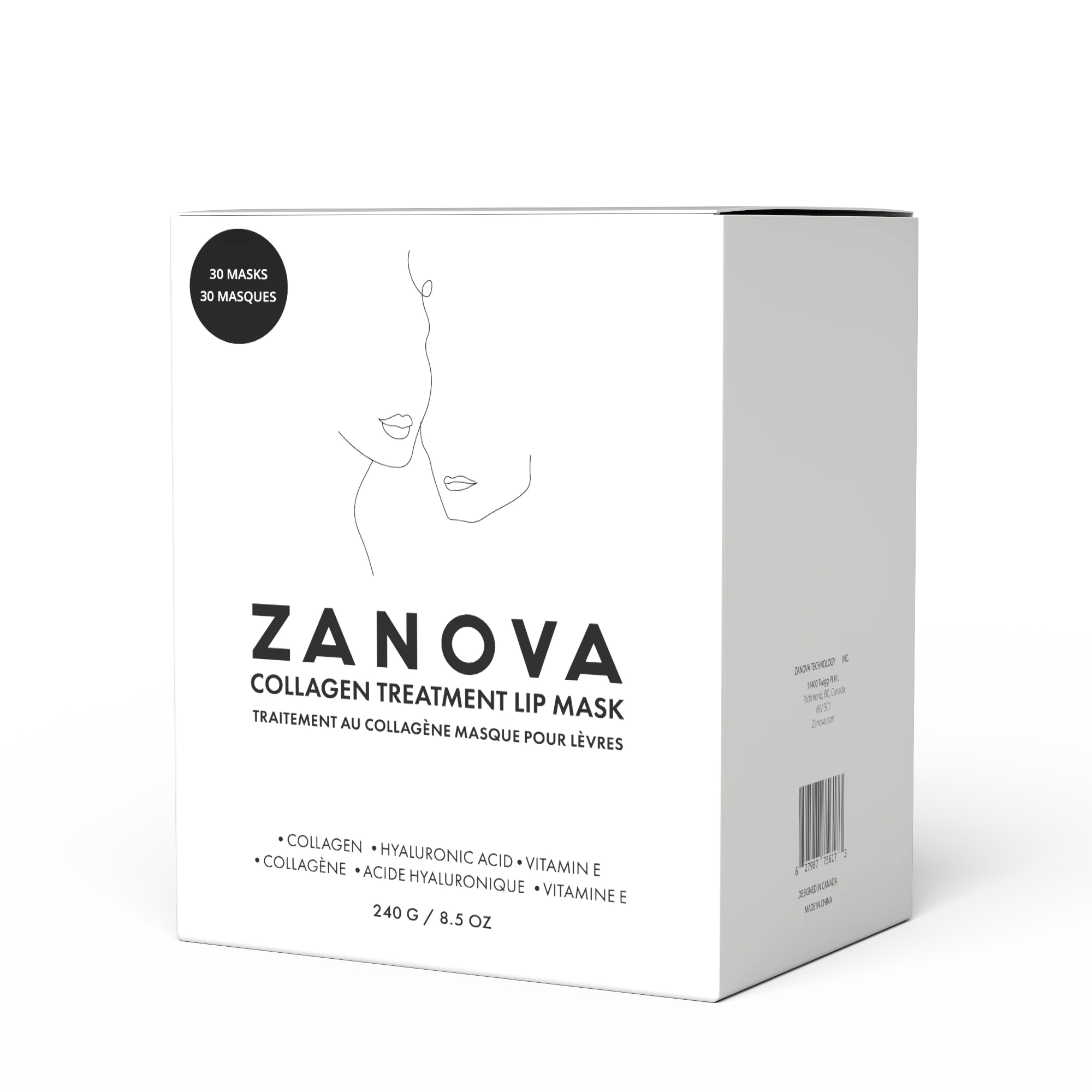 Benefits:
Deeply nourishes your lips
Provides intense hydration
Plumps your lips for a fuller look
Reduces the appearance of fine lines
Protects against environmental stressors
Treats dry and chapped lips effectively
Moisturizes both above and below the lips
Smoothens fine lines & wrinkles
Ingredients: collagen, hyaluronic acid, vitamin e, amino acid moisturizing factor, natural fruit acid, glycerin
How to use: Begin by cleansing your lips, then gently apply the lip mask. Allow it to work its magic for 15-20 minutes.
Loved by influencers and customers
Loved around the globe. Collagen Lip Balm helps to make smoother and prettier lips.