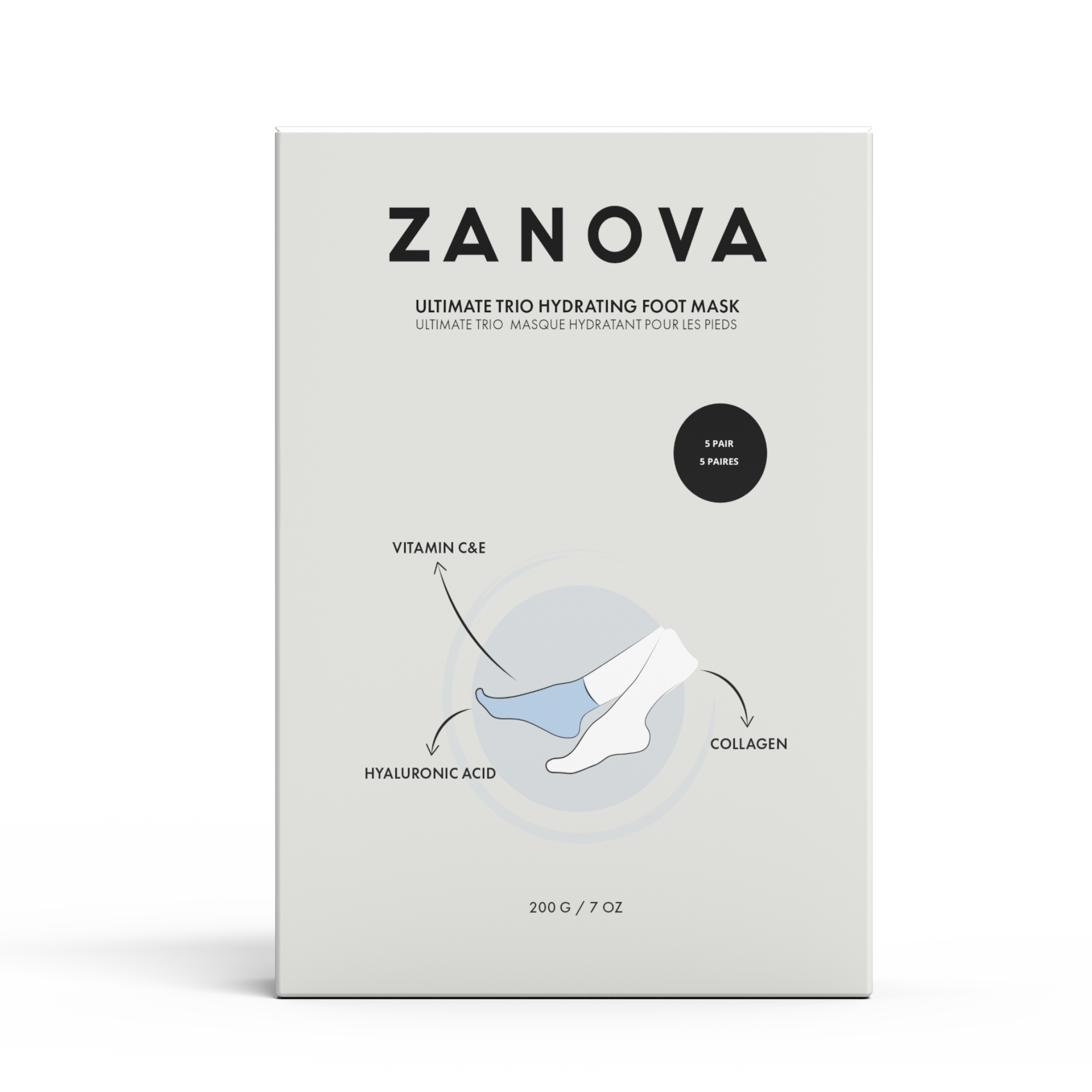 Zanova Collagen Treatment Foot Mask | Hyaluronic Acid, Vitamin C & E | Helps to Heal Flaky, Cracked Heels, and Yellow Toenails | 5 Pairs
Rated ⭐⭐⭐⭐⭐ by influencers and customers

I can't believe the difference this foot mask made for my feet! My heels were so flaky before, but this mask worked like magic to heal them. And you know what's even better? My yellow toenails have significantly improved after using this 2-3 times. I used to feel self-conscious about my feet, but now I'm proud to show them off!

The Zanova Collagen Treatment Foot Mask promotes healthy skin and toenails on your feet. Infused with the Ultimate Trio - vitamin E and C, hyaluronic acid, and collagen - this foot mask provides ultimate hydration, supports skin healing, and enhances toenail health. It helps heal cracked heels, prevents skin dryness, aids in the healing of toenail breakage, and provides all-day hydration and protection for your feet in any shoes.

Why Collagen Treatment Foot Mask?
Collagen & Hyaluronic Acid & Vitamin E/C enriched

No SLS

No artificial fragrances

No petroleum

No Titanium dioxide

Paraben, sulfate, and dye free

KEY BENEFITS:

Helps the heal flaky and cracked heels.
Provides intense foot hydration.
Helps heal yellow toenails problem.
Supports nail health by reducing brittleness and breakage.
No sticky-greasy feeling after use.
Unscented and petroleum-free.
No SLS. No artificial ingredients.
Key ingredients:  Hyaluronic acid, vitamin e, vitamin c and collagen.

Free Shipping on all US orders over $50