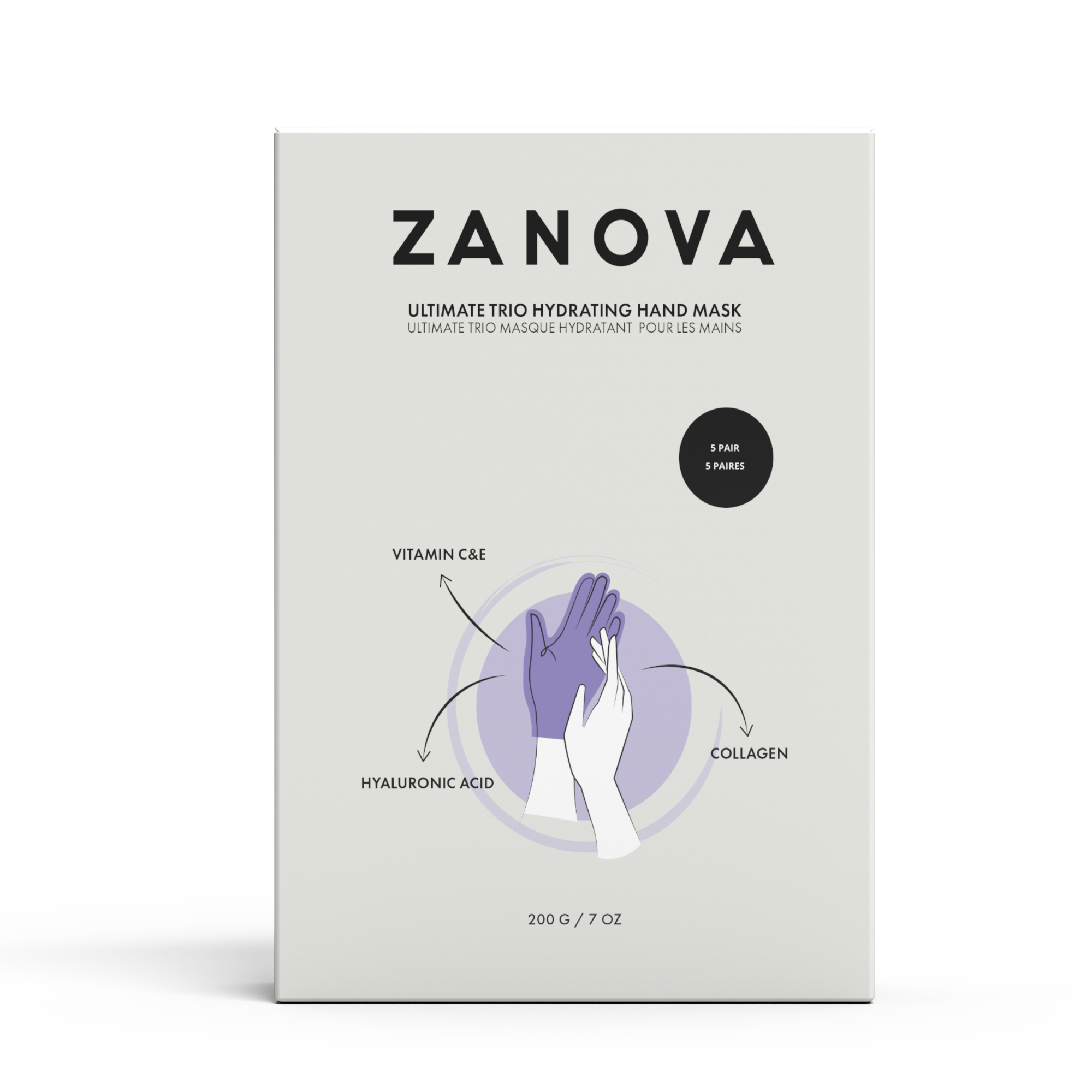 Zanova Collagen Treatment Hand Mask | Hyaluronic Acid, Vitamin C & E | For Skin Picking and Nail Biting Damage | 5 Pairs
$29.99 USD
Regular Price: $34.99
Rated ⭐⭐⭐⭐⭐ by influencers and customers

"Zanova Collagen Hand Mask has truly worked wonders for my dry, scaly hands. It has been incredibly effective in helping me overcome the habit of picking at the skin on my hands. - Olive K.

The Zanova Collagen Hand Mask promotes healthy skin for your hands. Infused with the Ultimate Trio - vitamin E and C, hyaluronic acid, and collagen -  this hand mask is free of SLS and petroleum. It helps heal dry and scaly hands, prevents skin picking, aids in the healing of nail biting damage, and provides all-day hydration and protection for your hands in any weather.

Why Zanova Collagen Treatment Hand Mask?
Collagen & Hyaluronic Acid & Vitamin E/C enriched

No menthol

No SLS

No artificial fragrances

No petroleum

No Titanium dioxide

Paraben, sulfate, and dye free

KEY BENEFITS:

Helps heal skin picking damage on hands.
Provides intense hand hydration.
Helps heal nail biting damage on fingers.
Supports nail health by reducing brittleness and breakage.
No sticky-greasy feeling after use.
Helps prevent cracked hands during dry weather.
Unscented and petroleum-free.
No SLS. No artificial ingredients.
Key ingredients:  Hyaluronic acid, vitamin e, vitamin c and collagen.

Sale: $29.99
Regular Price: $34.99