Loved around the globe. Collagen Lip Balm helps to make smoother and prettier lips.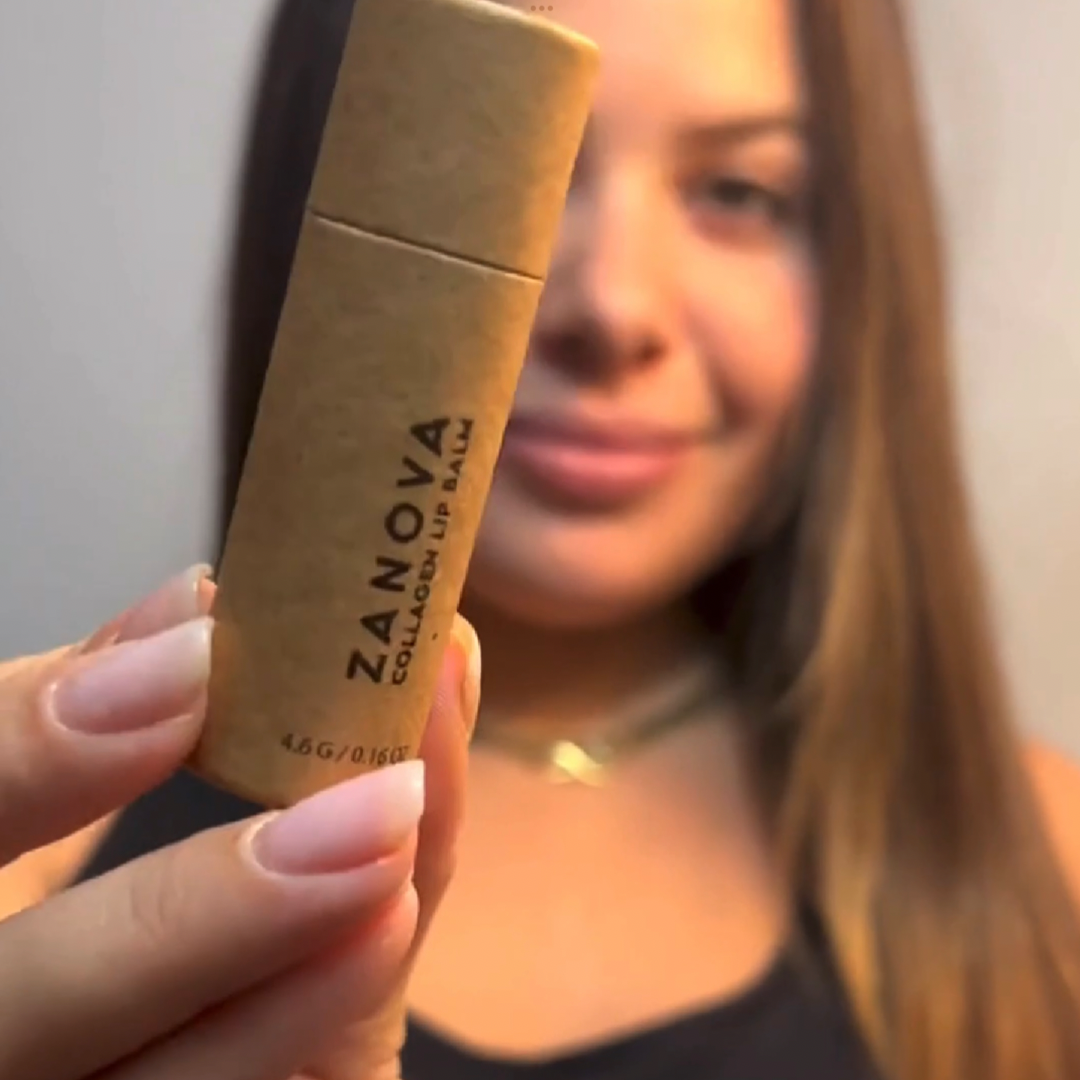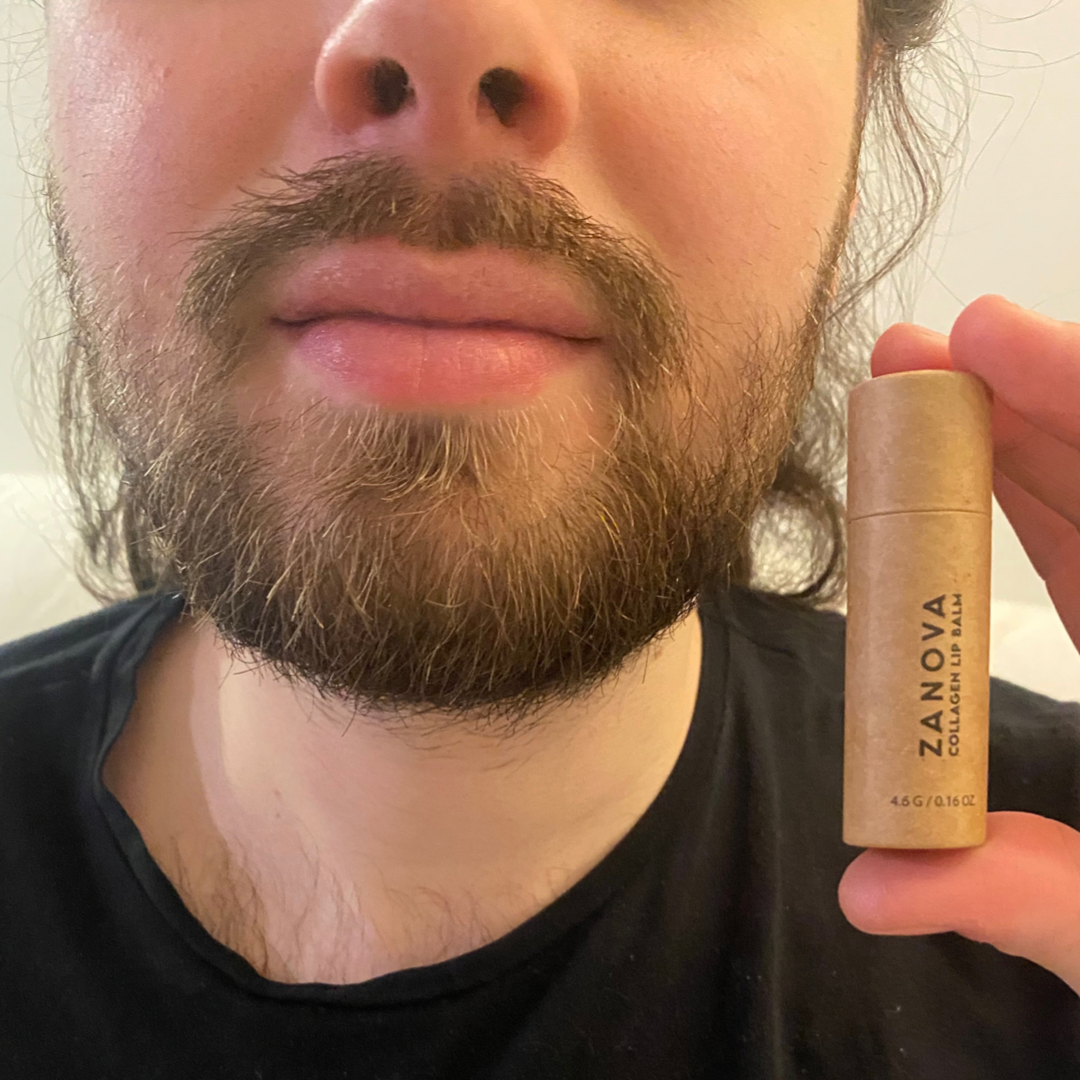 10 Super Lip Care Ingredients!
Discover the power of Zanova lip balm infused with collagen, vitamin E, and essential oils. Collagen restores fullness and reduces fine lines, while vitamin E protects from environmental damage and promotes healthy cell regeneration. The blend of essential oils provides deep hydration and a blissful sensory experience. Experience the transformative benefits of these 10 super ingredients for soft, smooth, and radiant lips.
"I love how this chemical-free lip balm increases lipstick permanence when applied underneath while providing daily moisturization. It's amazing for long-lasting wear and keeping my lips hydrated throughout the day. Highly recommended!
- Olivia S. Vancouver
No Frequent Reapplication Needed!
"Special nourishing formula delivers long-lasting hydration, eliminating the need for frequent reapplication. Enriched with natural oils and collagen, our Treatment Lip Balm provides intense moisture that soothes, rejuvenates, and protects your lips from dryness and cracking. Experience hassle-free lip care with Zanova Treatment Lip Balm, the perfect solution for all-day, long-lasting hydration."
"I purchased because I had several months of chronic chapped and peeling lips. I tried everything… I do mean everything!! Your product was the first that really works! it stays on, you can't feel it and it doesn't lead to "reapply" syndrome where you need to apply and reapply every 10 mins or it's useless. Zanova is a miracle product that actually works!!"
- Ann K. USA
Achieve Hydrated Lips Without the Glossy Finish.
No gloss. Unscented. Keep your lips hydrated without added shine or fragrance with Zanova Lip Balm. Perfect for moisturizing your lips without drawing attention.

"I love that it's not shiny like some other lip balms I've tried. My friends can't even tell that I'm using a lip balm. "

- David L. USA

Liquid error (templates/product.custom-lipbalm line 14): Error in tag 'section' - 'lipbalm_comparison' is not a valid section type