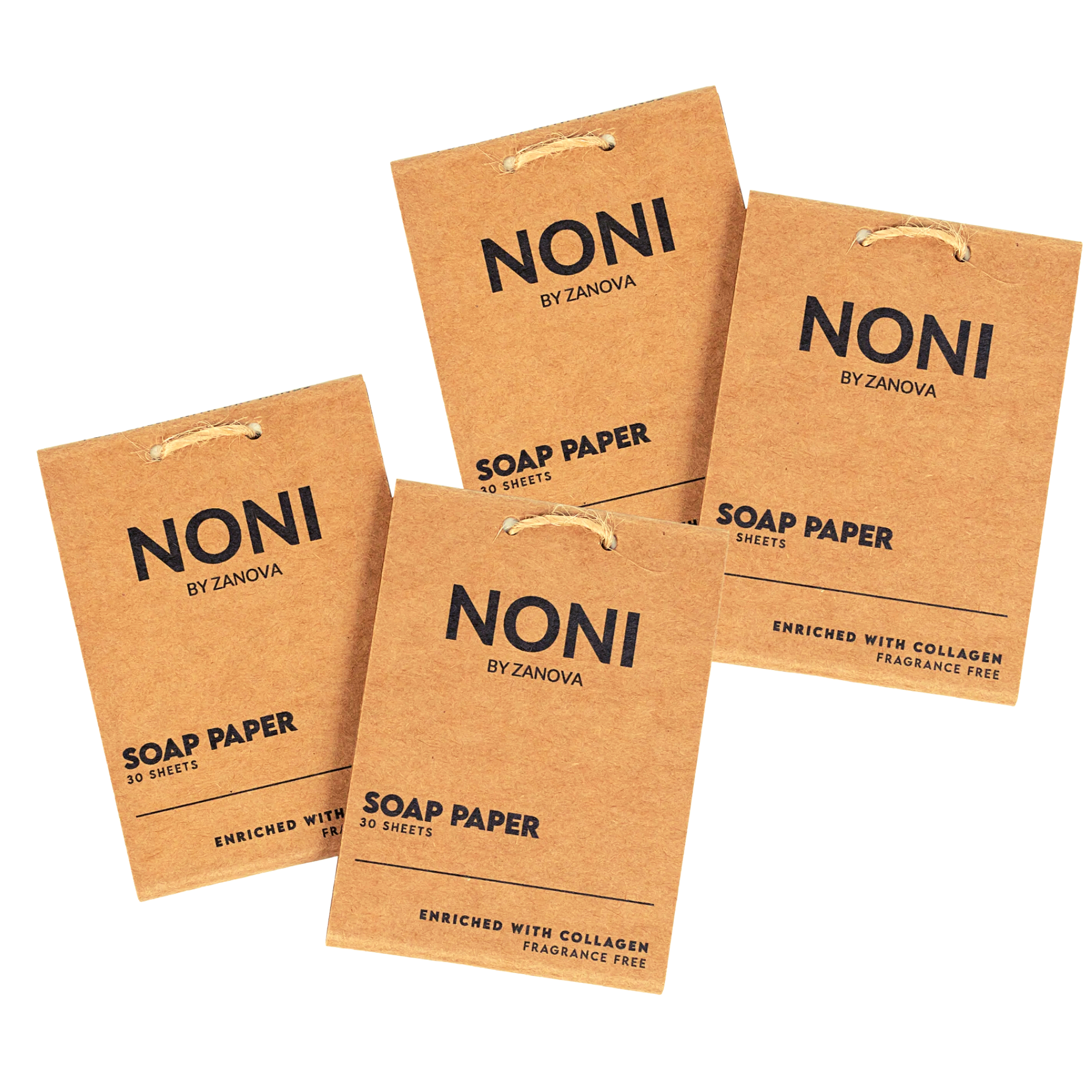 Zanova Hand Care Subscription
Shipping: 4 to 14 days
Save 15% and get free shipping. Subscribe to Zanova and receive Hand Care Sheets monthly. Each subscription comes with 120 wash (4 washes daily).
Dry hands suck. They are prone to wrinkling, making us look older.
Zanova Soap Paper is the quickest hand care routine way for fixing dry hands. 
Our hands are the most precious part of our body. We eat, work, and live with them. And they deserve the most premium hand care.
Nourish and Moisturize with Collagen - Infused with plant-based collagen, a powerful anti-ageing additive that enhances the appearance of dry or damaged skin.

Quickest Hand Care Routine - Instead of applying hand lotions and cream, just wash your hands with Zanova Soap Paper for 20 secs.
Accessible Hand Care Anywhere - Zanova Soap Paper is designed to fit inside wallets and pockets, so you can continue your hand care routine anywhere anytime.
Affordable Hand Care - Instead of buying lotions, moisturizers, creams, you just need to buy collagen soap papers.
Sustainable - Minimal environmental impact and footprint. 100% plastic-free.
What's included in the bundle:
Four packs of Zanova Soap Paper for Hand Care. Each pack has 30 sheets.
Free Shipping on all US orders over $50