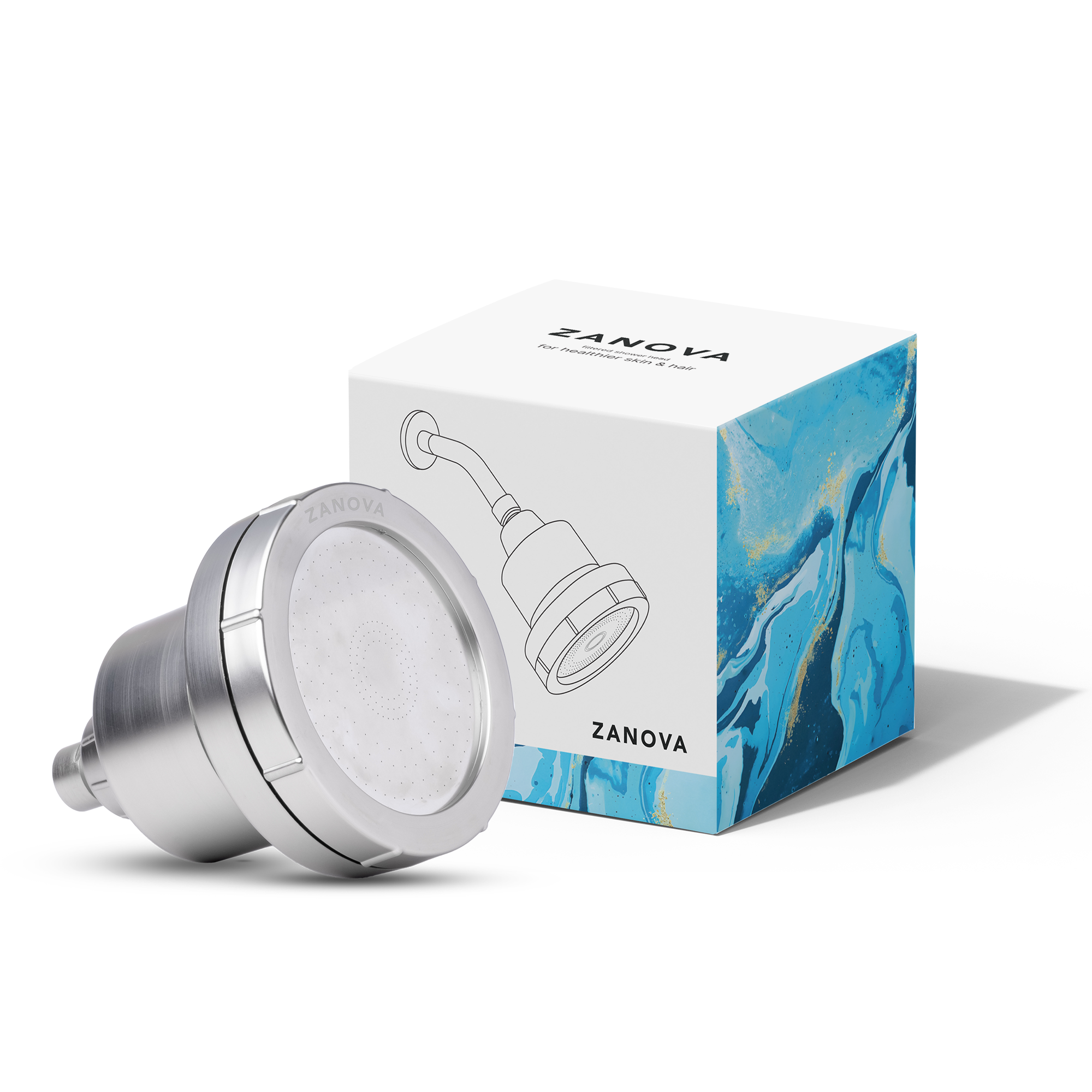 ZANOVA SKIN & HAIR BEAUTY FILTERED SHOWER HEAD | DRY SKIN & HAIR REMEDY
Discounted price:
$99.99 USD
Regular price: $169.95
Preorder
Shipping by: November 2023
Rated ⭐⭐⭐⭐⭐ by influencers and customers
Dry hair? Dry & itchy Skin? The Zanova Skin & Hair Filtered Shower Head is an awesome shower head that makes your skin and hair feel super healthy! You know how people spend a lot of money on makeup and hair stuff? Well, this shower head helps you because if you're washing with water that has bad stuff like chlorine in it, all that money can go to waste! This shower head has three special things to make the water better for you:
KDF 55 (a mix of copper and zinc): This takes away the bad stuff like chlorine and metals from the water.
Coconut Activated Carbon: This is like a sponge that soaks up other icky things in the water.
Maifan Stone: This adds good minerals to the water and takes away more bad stuff.
So when you use this shower head, your skin will feel softer and your hair will look shinier! It's like giving your skin and hair a big health hug!
KEY BENEFITS:

Potential mineral infusion for improved skin and hair.

Impurity removal, enhancing skin and hair clarity.
pH elevation for potentially skin and hair.
Mineral absorption for revitalized skin and hair.
Chlorine elimination for a healthier skin and hair environment.
Copper-zinc alloy power for enhanced skin and hair.
Impurity absorption, promoting vibrant skin and hair.
Effective removal of larger particles for cleaner skin and hair.
What's Included in the Box:

1 Zanova Filtered Shower Head




1 Zanova Replacement Filter (pre-installed in the shower head)

1 Zanova ''how-to'' guide