Zanova Skin & Hair Glow Filtered Shower Head.
Helps to repair and prevent the effects of excessive dryness on the skin and hair.
""The BEST bath treatment ever!!"
⭐⭐⭐⭐⭐
"I used tons of different products for my extremely dry hair. But I could not think that the problem is the water that I use to shower! This product has changed everything! Don't waste your money on hair care products; this filtered shower head is the solution!!"
-Anne D.
Try Zanova Filtered Shower Head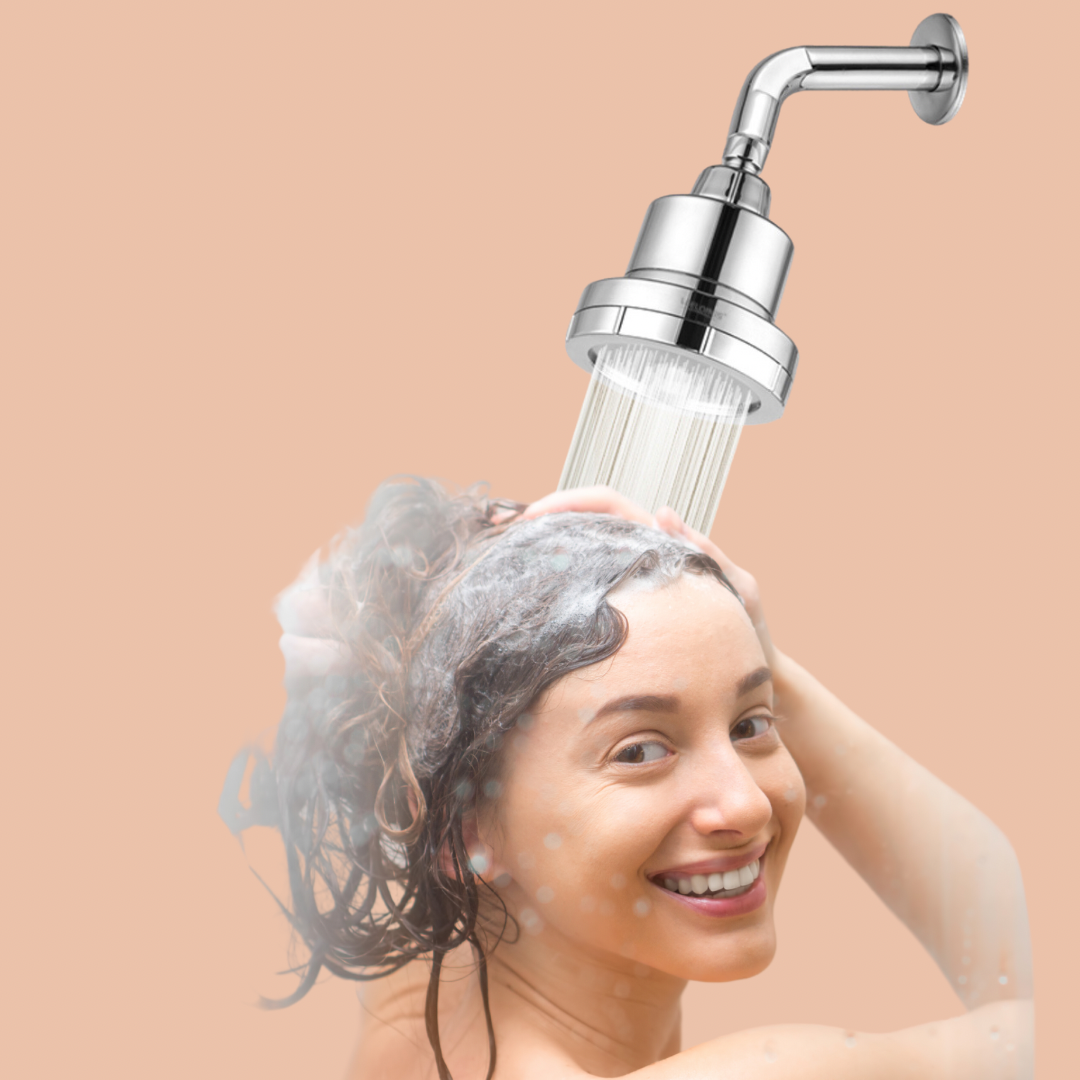 Why Should I Filter My Water? It's Simple.
1. Strips out the natural oils in our hair & skin, leaving them damaged, dry, and irritated
2. Breaks down the amino acids in our hair, depleting the hair's natural strength
3. Irritates our skin, leading to eczema, itchiness, hives & rashes
4. Dissolves hair lipids, leaving hair looking less shiny, less strong, and causing split ends
5. Reacts with the natural melanin in our hair, changing the color of your hair
6. Speeds up the loss of collagen as heavy metals cause free radicals to form